Hell yeah! I'm 33 now, starting last Wednesday! Though mentally and physically, I don't think I look 33, right? I feel like still 25! (ahemmmm).
There was no party this year and no BBQ, but at least my Mom is here with me to celebrate it, yay!
AND I was happy to know that there are still people that care for me and have time to send me a birthday greeting (thank you Facebook reminder!).
Gifts? My mom bought me a picnic basket, you know, a rattan box with dining utensils for picnic like this one, so cute!
And my hubby bought me a cake, roses and hum hum... a treat in a branded boutique, ahem! Sounds like I have all that a woman needs in one birthday!
On Monday, hubby took a leave from office and all of us went to an amusement park in Bottrop, Germany. The idea is for my daughter to meet her fave characters, Dora, Diego and SpongeBob. But of course, the roller-coaster junkie in me took over and I challenged hubby to ride this crazy ride called Crazy Surfer.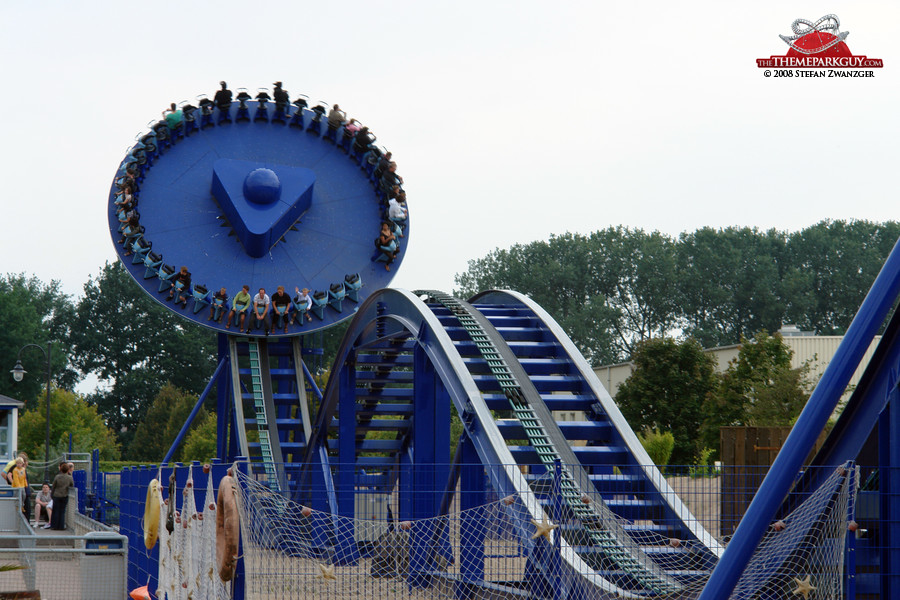 This is the first time I've seen such a ride. From the name, one can tell that the rider will feel the sensation of surfing gigantic, crazy waves. It was crazy, and nauseating! And of course, I lost the bet with my husband. I guess I'm 33 after all.
PS : photo is from
http://picnicatascot.com
and
http://www.thethemeparkguy.com/park/movie-park-germany/movie-park-calls-it-crazy-surfer-big.jpg
and all the rights belong to the listed websites.